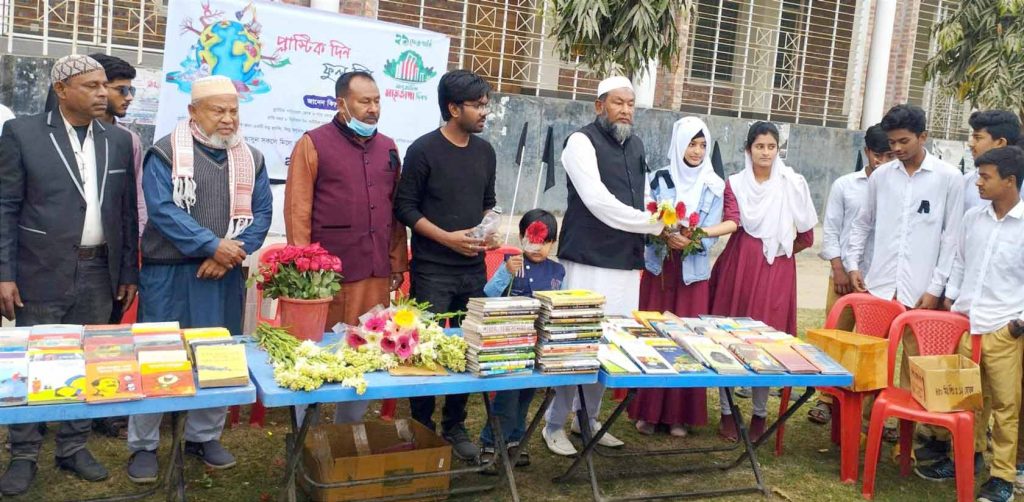 The event aimed to reduce the use of plastic and raise awareness of its harmful effects on climate change. According to a recent report by the World Wildlife Fund, plastic pollution is one of the most pressing environmental issues facing the world today. It is estimated that by 2050, there will be more plastic in the ocean than fish, with devastating consequences for marine life and ecosystems.
Former Member of Parliament of Daulatpur Upazila, Alhaj Rezaul Haque Chowdhury, was present as the chief guest at the event, along with other special guests, including 7th Hogal Baria Union Parishad Chairman Mr. Md. Salim Chowdhury and Allardarga Bazar Committee President Mr. Md. Habi Lashkar.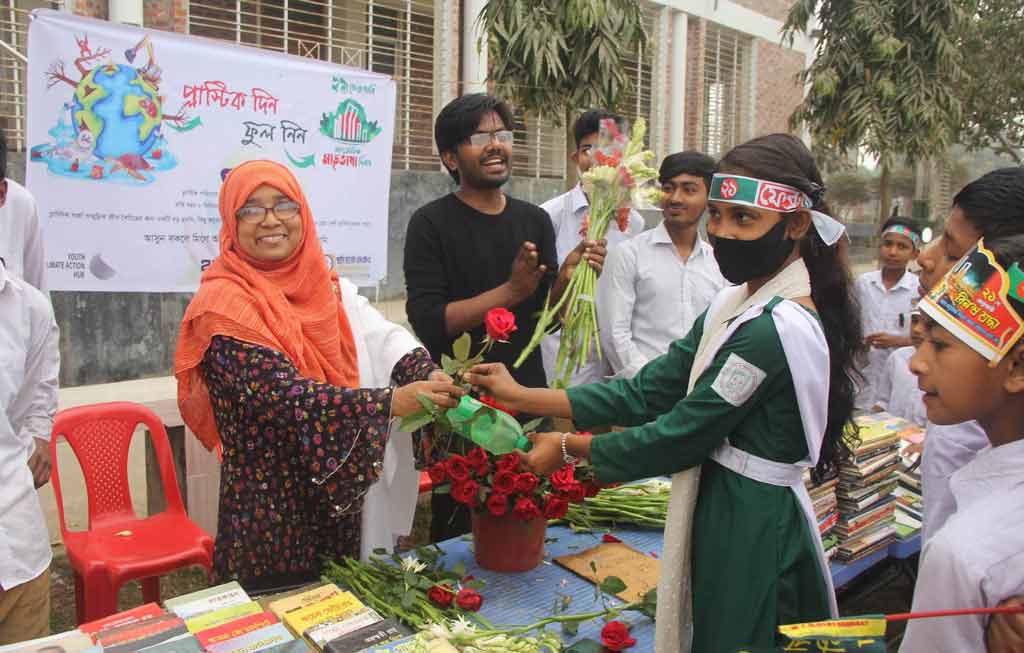 SFA President Al Bukhari Anik and a group of School College students managed the event, which was designed to both honor language martyrs and promote sustainable practices. In his speech, the chief guest praised the organizers and vowed to offer support in future awareness-raising efforts related to the environment. He also stressed the urgent need for individuals and organizations to reduce their use of plastic and take action to address the climate crisis.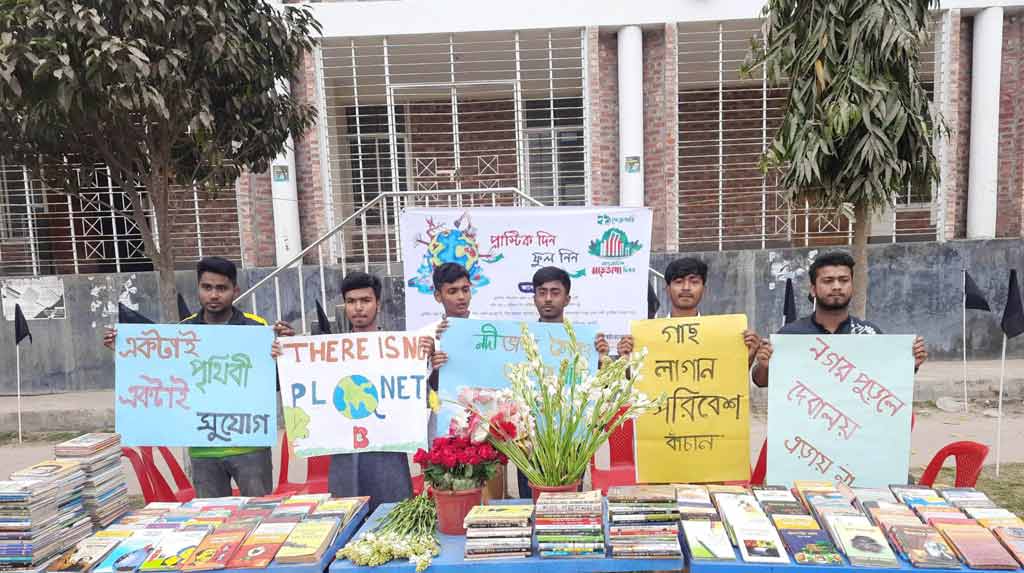 The flower distribution program for language martyrs in exchange for waste plastic represents a small but important step in the fight against plastic pollution and climate change. By raising awareness and encouraging sustainable practices, the youth organizations hope to inspire others to take action and make a difference for future generations.