Kushtia Daulatpur Upazila, Bangladesh – The much-anticipated 5th Tree Planting Campaign organized by Smile for All (SFA) was officially launched on July 1st with the inspiring slogan "Planting trees as a social movement." This year, the renowned humanitarian doctor, Dr. ASM Musa Kobir, has embarked on an ambitious initiative to plant a remarkable 1000 mango trees in Kushtia Daulatpur Upazila, aiming to enhance both the local environment and the lives of its residents. SFA, a non-political and voluntary youth organization, is actively working towards the success of this noble undertaking.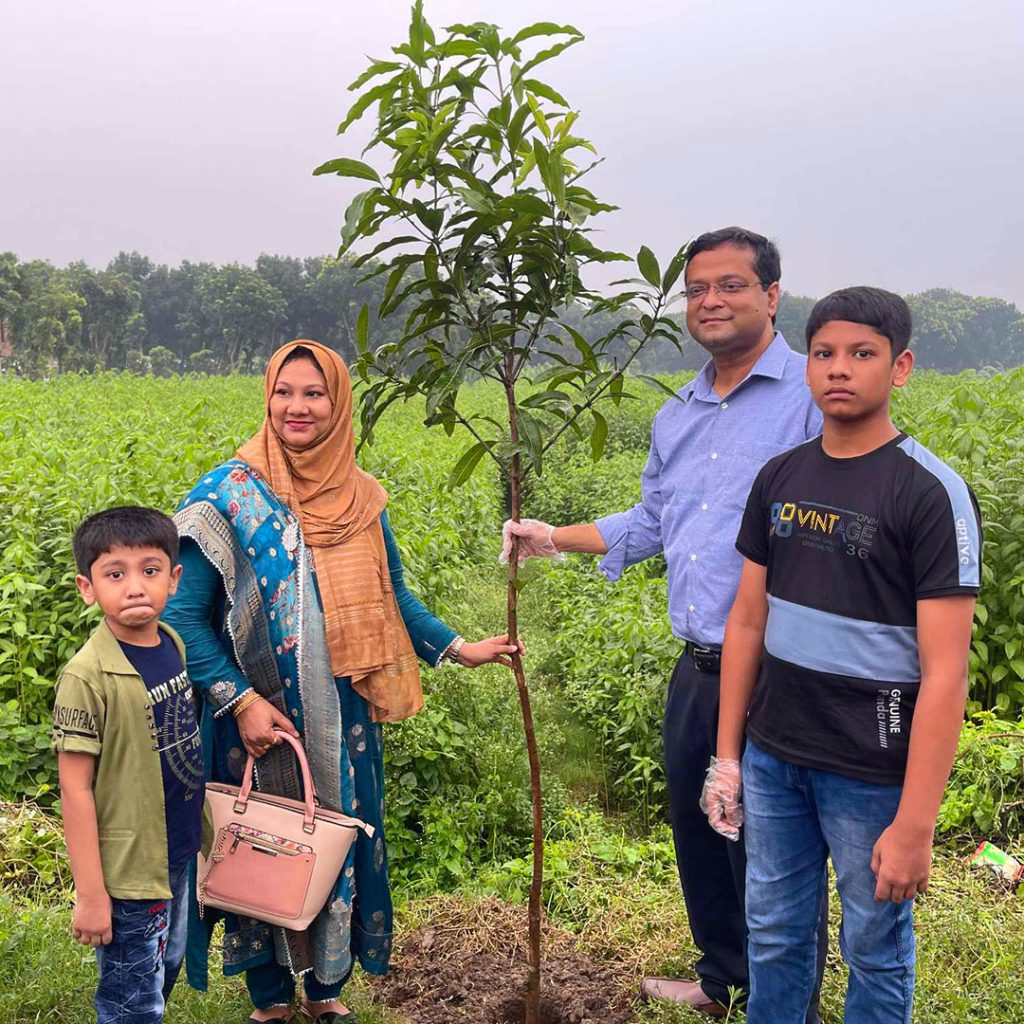 The auspicious opening ceremony of the tree planting campaign took place last Saturday at 4 pm, graced by the presence of Dr. ASM Musa Kobir, accompanied by his wife. Several notable personalities were also in attendance, including Mr. Md. Mojibur Rahman, the Headmaster of Daulatkhali Secondary School and President of the Upazila Teachers Association. SFA Advisor and Lecturer at Daulatpur Degree College, Mr. Md. Tanzin Hasan Shahin, and a senior teacher from Allardarga Secondary School, along with philanthropist Marufa Yasmin Surovi, contributed to the event's significance. In addition, Mortuza Alom Firoz, a former student leader and dedicated volunteer, participated alongside responsible members and volunteers from the SFA organization.
Tamim Mubashwir, the coordinator of the tree planting activities, expressed the volunteers' commitment not only to the act of planting trees but also to ensuring their post-planting care. Mubashwir revealed the organization's intention to encourage all service institutions within the upazila to join the cause and engage in tree plantation. By transforming the act of planting trees into a social movement, SFA aims to sustain its 5th season of tree planting throughout the monsoon period. This noble initiative is expected to yield numerous benefits for the local community. The newly planted trees will not only enhance the aesthetic appeal of Daulatpur but also contribute to environmental conservation and combat the adverse effects of climate change. Furthermore, the increased greenery will help mitigate air pollution, provide shade, and create a conducive environment for the well-being and health of the upazila's residents. With the concerted efforts of SFA and the unwavering dedication of its volunteers, Daulatpur is poised to become a thriving garden city, setting an inspiring example for other regions to follow..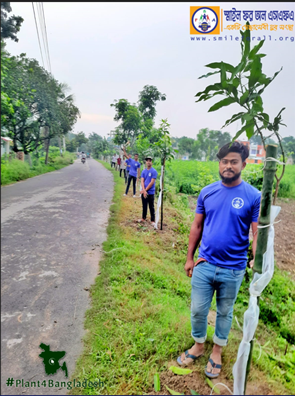 As the 5th Tree Planting Campaign continues to gain momentum, the organizers and volunteers remain steadfast in their commitment to fostering a greener and healthier environment for all. Their collective efforts will undoubtedly leave a lasting positive impact on the upazila and its inhabitants, nurturing a sustainable future for generations to come.